The CCI France Ghana in collaboration with KPMG is organising a Business Breakfast on the 2019 Budget and its business implications on 7th of February 2019 at the Accra City Hotel from 08:00am to 10:30am.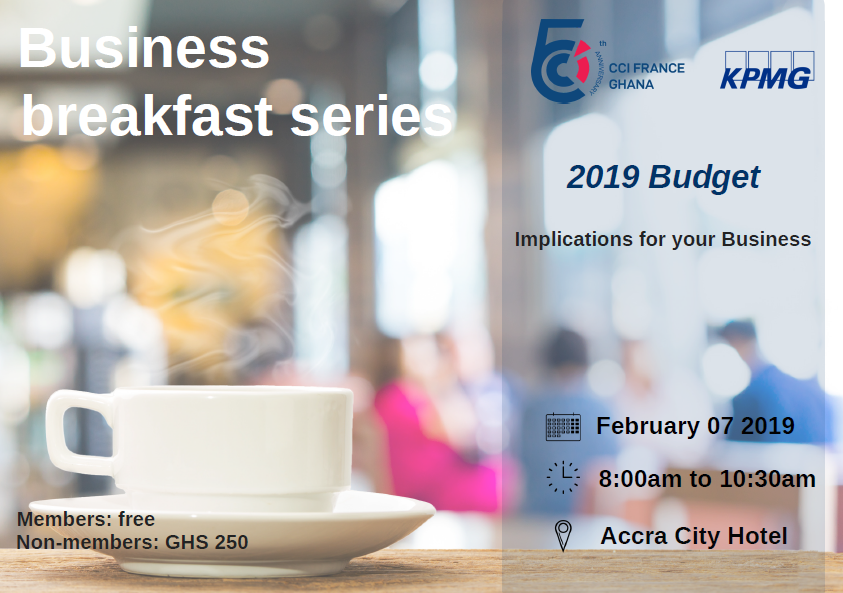 The event will give participants an opportunity to get an insight on the 2019 budget, changes that will implemented and the implications on business activity across sectors. Compliance measures will also be elaborated for participants to be updated for business activity.
COMPULSORY REGISTRATION!!!
The event is free for members and GHS 250 for non-members (VAT inclusive).
Kindly confirm your participation to this event by replying to this email by 4th February 2019.
Do not hesitate to contact us for any further information regarding this event.