USD274 million Terminal 3 to be completed in 2018.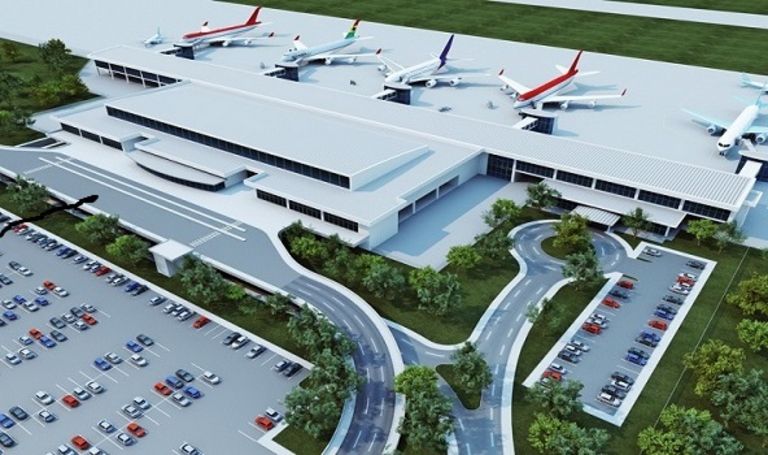 The USD274 million Terminal 3 at the Kotoka International Airport is expected to be completed and opened for use by the first quarter of 2018.
The new terminal which will be referred to as Terminal Three (T3), will ease the pressure on the existing two terminals, improve the existing on-ground infrastructure in line with growing international travel demand and is expected to handle up to five million passengers a year, with an expansion potential of up to 6.5 million passengers. The new terminal will have capacity to process 1,250 passengers at peak hours, a large retail and commercial area, three business lounges, six fixed links and seven air bridges expandable to eight, and parking space with the capacity to handle over 700 cars. The departure level of the terminal will feature 56 check-in desks, 30 passport control counters, of which four will be E-gates and eight security lanes. The arrivals will consist 24 immigration booths for E-gates and four baggage reclaim devices. It will also be installed with the latest European Civil Aviation Conference Hold Baggage Screening (ECAC HBS) to handle 3500 bags per hour.

The construction project forms part of the Ghana Airports Company Limited (GACL) capital investment programme that entails the construction of a new terminal at the Kotoka International Airport and the rehabilitation of other regional airports managed by GACL. The airport expansion also supports the country's ambition to upgrade its vital infrastructure by modernising and transforming the airport into a gateway for West Africa and as a regional aviation hub. It is also expected to contribute to the country's economy by facilitating market connectivity and by reducing the cost of doing business.