The Largest Free Trade Deal in Nearly a Quarter-Century Seeks to Make Africa a Single Market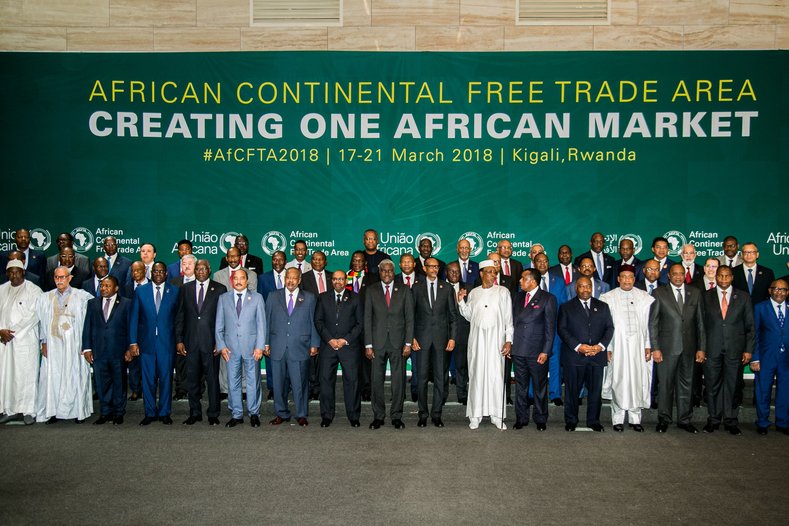 Following the unveiling of the African Continental Free Trade Agreement in Rwanda, Africa is about to become the world's largest free trade area: 55 countries merging into a single market of 1.2 billion people with a combined GDP of USD 2.5 trillion.
The African Continental Free Trade Agreement (AfCFTA) is meant to create a tariff-free continent that can grow local businesses, boost intra-African trade, rev up industrialization and create jobs.
The agreement creates a single continental market for goods and services as well as a customs union with free movement of capital and business travellers. Countries joining AfCFTA must commit to removing tariffs on at least 90% of the goods they produce.
If all 55 African countries join a free trade area, it will be the world's largest by number of countries, covering more than 1.2 billion people and a combined GDP of $2.5 trillion, according to the UN Economic Commission for Africa (ECA).
The ECA adds that intra-African trade is likely to increase by 52.3% by 2020 under the AfCFTA.
Economists believe that tariff-free access to a huge and unified market will encourage manufacturers and service providers to leverage economies of scale; an increase in demand will instigate an increase in production, which in turn will lower unit costs. Consumers will pay less for products and services as businesses expand operations and hire additional employees.
"We look to gain more industrial and value-added jobs in Africa because of intra-African trade," said Mukhisa Kituyi, secretary-general of the UN Conference on Trade and Development, a body that deals with trade, investment and development, in an interview with Africa Renewal.
"The types of exports that would gain most are those that are labour intensive, like manufacturing and agro-processing, rather than the capital-intensive fuels and minerals, which Africa tends to export," concurred Vera Songwe, executive secretary of the ECA, in an interview with Africa Renewal, emphasizing that the youth will mostly benefit from such job creation.
In addition, African women, who account for 70% of informal cross-border trading, will benefit from simplified trading regimes and reduced import duties, which will provide much-needed help to small-scale traders.
If the agreement is successfully implemented, a free trade area could inch Africa toward its age-long economic integration ambition, possibly leading to the establishment of pan-African institutions such as the African Economic Community, African Monetary Union, African Customs Union and so on.