Tema port extension launched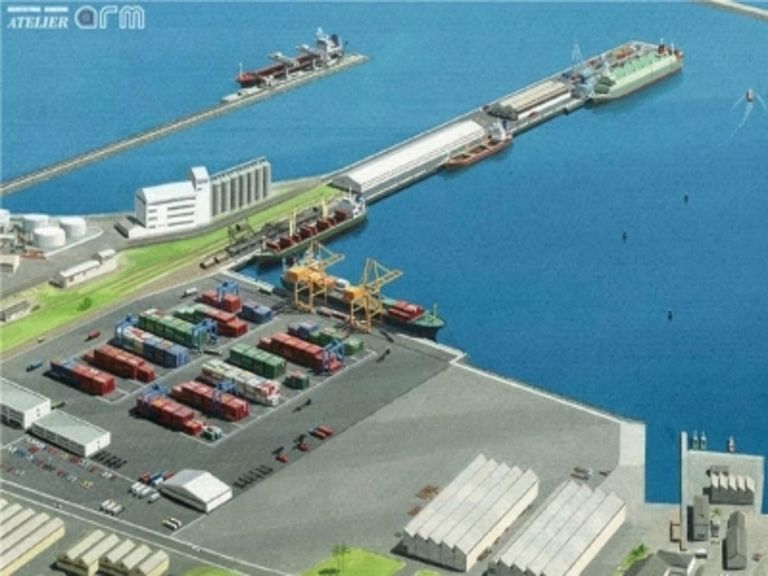 President John Dramani Mahama has launched the start of major expansion works at Tema Port, near Accra.
This ambitious project involves an upgrade and significant expansion of Ghana's main seaport. The project is a Public Private Partnership between the Ghana Ports and Harbours Authority (GPHA), representing the Ghana Government and Meridian Ports Services (MPS). MPS is a partnership between Ghana Ports and Harbours Authority and The Meridian Port Holdings (MPH), which is in turn a joint venture between APM Terminals of the Netherlands and Bolloré Transport & Logistics of France.
The launch of marine engineering works, marks the material start of the execution of a deed, signed between GPHA and MPS in June 2015 to substantially expand Tema Port, as a key component of GPHA's master plan for the development of port infrastructure in this country.
The successful completion of this initiative is set to fundamentally change Ghana's position in West Africa's maritime industry by effecting an increase in trade flow and improvement in transport links across West Africa.
The expanded port will have a 1.4 km quay with four deep berths, equipped with sophisticated container handling gantry cranes and Terminal Operating Systems. Its capacity to accommodate cargo ships will consequently be four times greater than its current capacity. Tema Port will then be able to handle some of the world's biggest container ships, carrying up to 18,000 containers.