TechnipFMC supports two institutions with Tullow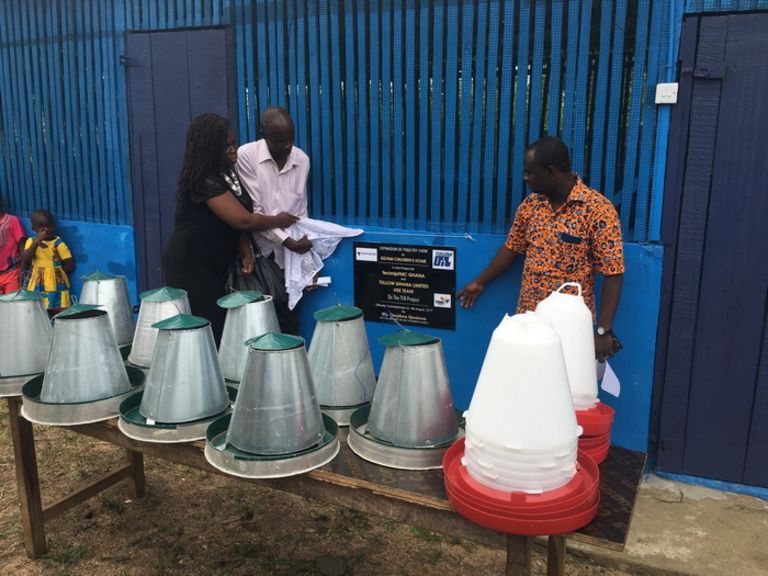 TechnipFMC and Tullow have extended their social investment arm to Twin-City Special School in the Sekondi/Takoradi Metropolis and Egyam Children's Home in the Ahanta West District.
The support is to help improve care delivery and create sustainable incomes for the upkeep of the inmates of the homes of the care homes in the Western Region. The Health, Safety and Environment (HSE) teams of the two oil companies rehabilitated and refurbished both schools.
The Twin-City Special School had no mosquito nets at the windows thus exposing the children to mosquitoes resulting in constant malaria. The toilets and other hygiene facilities were in poor condition. The HSE teams refurbished the bathrooms, toilets and dormitories, changed the nettings, cold storage facility, as well as presented kitchen equipment and appliances to the school.
At Egyam Children's Home the teams constructed a structure and the needed tools for the expansion of its poultry farm.

The projects which cost $10,000 was funded from gains made from meeting health, safety and environment targets during the development of the Tweneboah, Enyenra and Ntome (TEN project).
Ms. Abigail Mensah, Compliance Communication Manager of TechnipFMC said that the projects were mainly to improve the sustainability of these institutions based on their needs analysis and to also ensure that the projects had direct impact on the lives of the children in the homes.