Members
IOSH Managing Safely At Rigworld Training Centre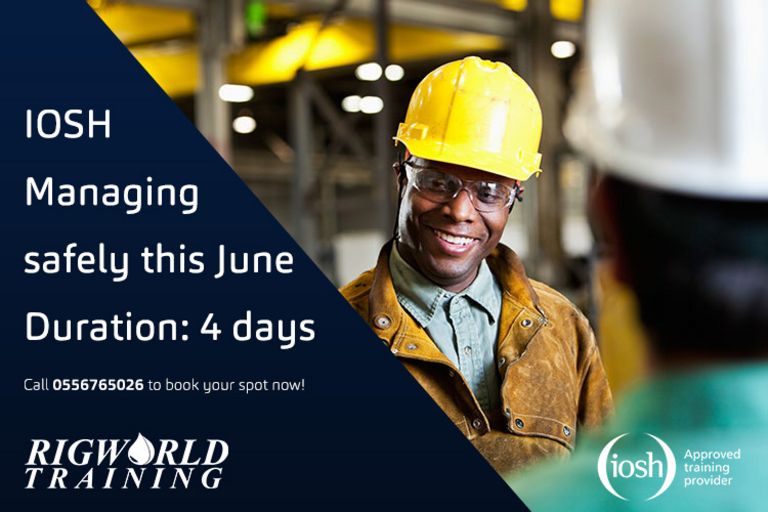 Rigworld's IOSH Managing Safely training is back this June at a Special Offer.
IOSH Managing Safely is a training programme designed for individuals who have organizational responsibilities for managing health and safety risks, resources and workplace practices.
The course provides knowledge and tools required to manage safely, achieve internationally recognized and respected certification and provide efficient and effective learning with health, safety and environmental basics covered in a single programme.
This June, Rigworld Training Centre, the leading provider of safety training in Ghana and beyond will run the IOSH Managing Safely Course. The training duration is for 4 days at a special offer of GHC 2,500.00.
The IOSH Managing Safely training ensures participants can assess and control risks and hazards, understand their responsibilities for safety and health, investigate incidents, measure performance and also allows for personal reflections on good practice.
Delegates who successfully complete the assessments at the end of the course are awarded an IOSH Certificate in Managing Safely.
Contact 0556765026 for bookings and inquiries now!
Rigworld Training, Setting the standard for excellence in safety training!