COVID-19
Ghana Covid-19 Response Report (MEMBERS ONLY)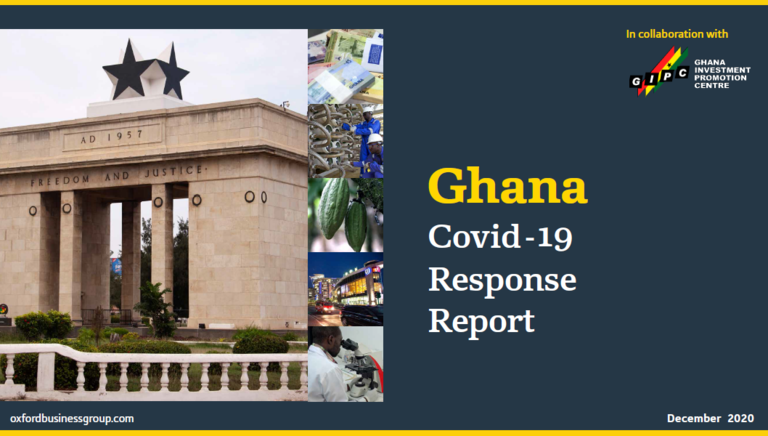 This report was produced by the Oxford Business Group in collaboration with the Ghana Investment Promotion Centre.
Oxford Business Group (OBG) is dedicated to tracking how the most promising markets across Africa, the Middle East, Asia and Latin America are being affected by the Covid-19 pandemic, and what actions governments and private businesses are taking to mitigate challenges and ensure their long-term growth story continues.
Written by a team of dedicated researchers and regional editors that specialise in emerging markets, OBG research provides focused analysis on the implications for key sectors and the investment environment, drawing on our on-the-ground networks of experts and business leaders for informative insights.
Download the Ghana Covid-19 Response Report HERE