CCI France Ghana organised a Networking Cocktail
The Chamber of Commerce and Industry France Ghana (CCIFG) organised a Networking Cocktail at the CCIFG premises, on Thursday 27th April, 2017.
The Chamber of Commerce and Industry France Ghana (CCIFG) held an Open Networking Cocktail in the garden of the CCIFG premises on Thursday 27th April, 2017. The event hosted top-level executives from various sectors in Corporate Ghana alongside members of the CCIFG and representatives of the diplomatic community.
The high-level business networking event, provided a platform for participants to engage with representatives from over 20 sectors in the Ghanaian market, and also gave the opportunity for participants to network and share their business activities over hors d'oeuvres and wine, with the hopes of making new partnerships.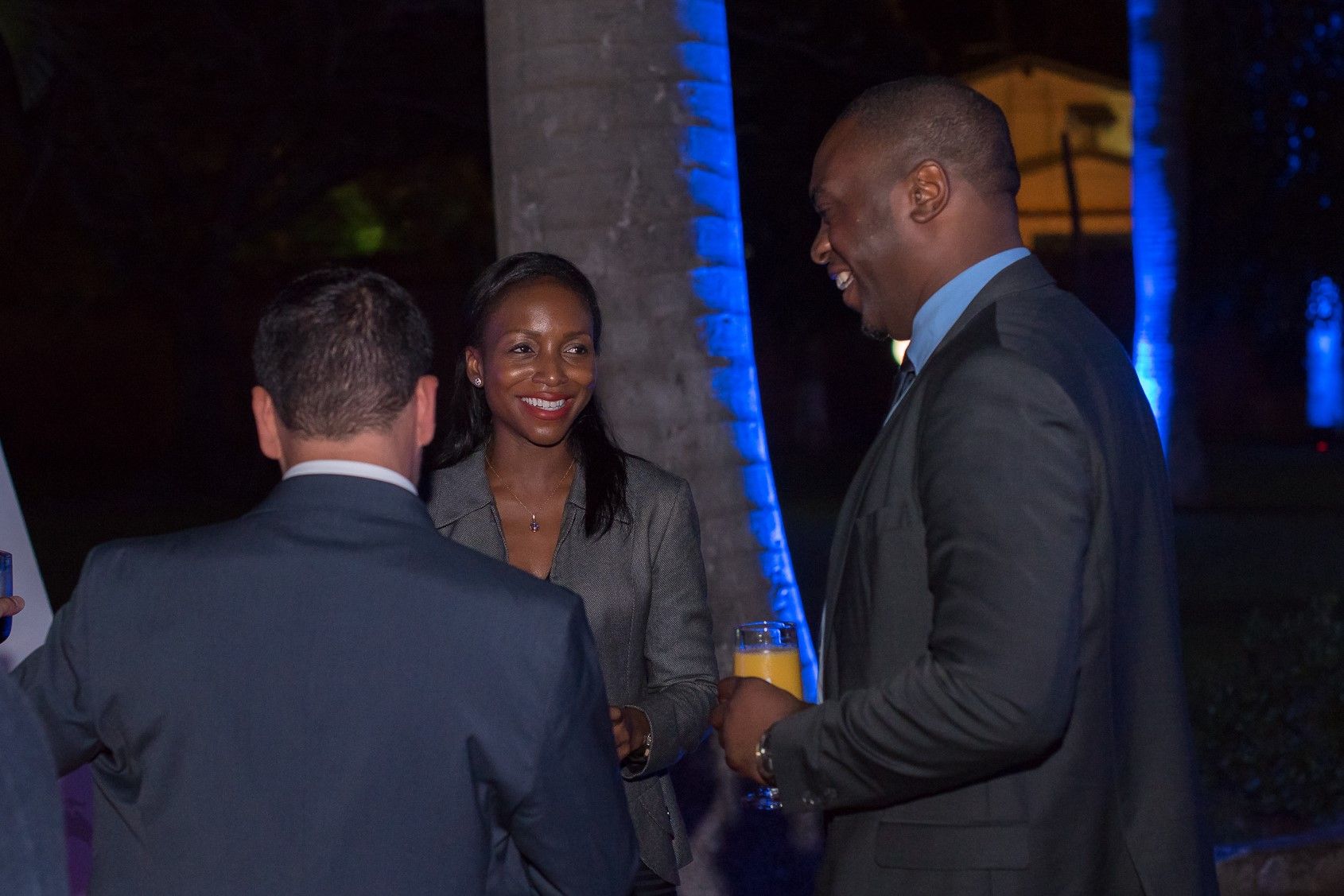 In addition, new members were provided with the platform to give a 2-minute presentation, to introduce to participants their businesses, with the aim of giving their business activity exposure as well as a form of welcome them to the lucrative CCIFG business network. Those who had the opportunity to take advantage of the platform provided were: Buda events; Lucas College; Movis Ghana; Meridian Port Services; Swissport Ghana Ltd.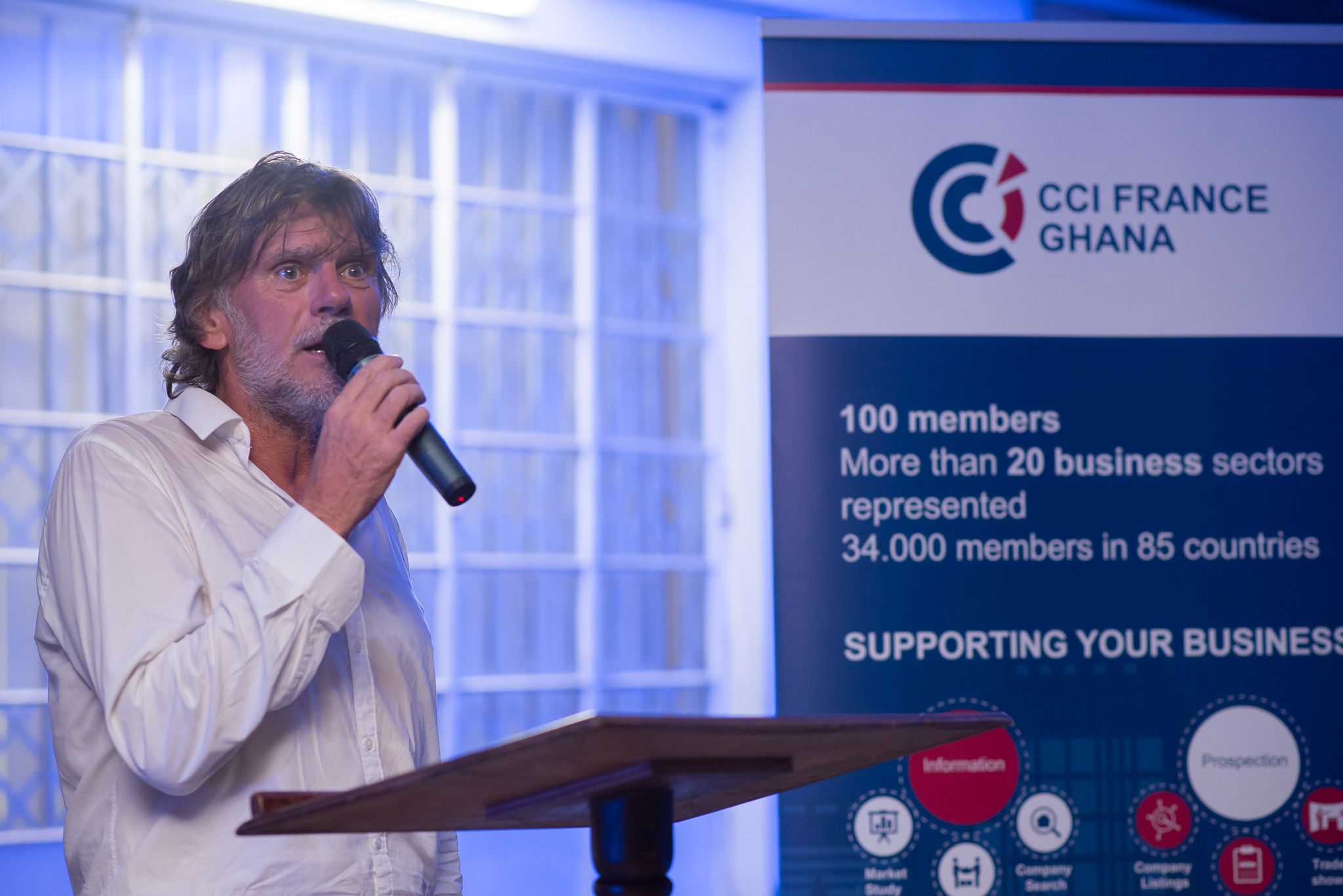 An insightful speech, given by Mr Olivier Van Parys, (3rd Vice-President of the CCIFG Board of Directors) highlighted on the vision of the Chamber, the remarkable strides made within the first quarter, and the steps being taken so as to increase efforts to contribute to the global rising of activities of the France in Ghana network. He further touched on member collaboration and an improvement in business support services, by tailoring the activities to satisfy the various sectors represented in the Chamber. An upcoming activity mentioned, which shows the effort being made to achieve member collaboration, will be a Business Breakfast being organised with KPMG (a member of the CCIFG), on the 2017 Budget and its implication on businesses. He was also delighted to share other upcoming activities such as the ECOWAS Conference to be held in May, aimed at giving a push in the right direction to companies on how to approach the ECOWAS Market. The focal point of activities envisioned is to satisfy each industry represented in the Chamber alongside engaging members in activities that will facilitate their business growth.
The CCIFG seeks to be one of the largest most dynamic business networks in the country. Networking cocktails of this nature are significant as it allows participants to engage in beneficial conversation that give rise to partnerships across industries. The CCIFG has realised growth on a membership level and continues to show its essence from collaborations that arise through activities organised.