Accra City Hotel Offers Complimentary Digital Newspapers and Magazines.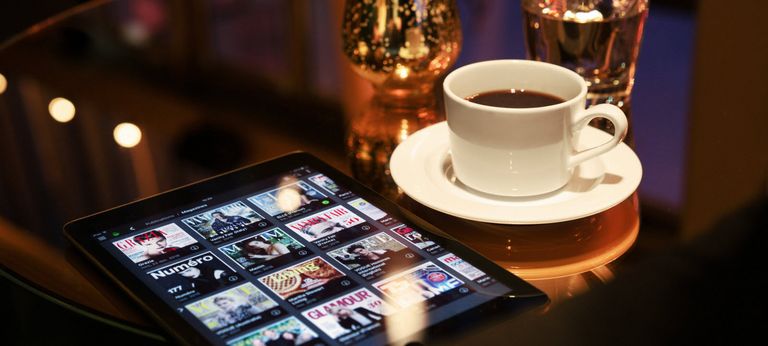 Accra City Hotel recently introduced Press-Reader, a digital newspaper and magazine service with complimentary access to more than 2,000 local, regional and international publications.
Guests and restaurant patrons at Accra City Hotel will enjoy unlimited access to these publications from 100 countries in 60 languages.

To use the service, guests must first connect to the free hotel Wi-Fi using their laptops, tablets or smartphones. They will then go to PressReader.com or download the free Press-Reader app for Apple, Android, Blackberry and Windows. Afterward, they may choose their desired language and publication from Press-Reader and enjoy reading in their room or anywhere within the hotel.

Press-Reader is a portable newsstand where guests can download full editions of their favorite international newspapers or magazines to their own device, said Roman Krabel, General Manager at Accra City Hotel.

"Guests can wake up and read their hometown paper in their native language from the comfort of their room, even before the issue hits their doorstep at home," Mr. Krabel said.
Accra City Hotel winner of "Best City Hotel" of the Year 2017 by the Africa Tourism Awards is located in the heart of the Ghanaian Capital on the Barnes road and in the same vicinity as the Business District, Governmental Organizations, UN Bodies and Embassies. It is in walking distance of the popular Makola Market and Art Centre and a short drive away from shops on Oxford Street in Osu District. The hotel is only 15 minutes (7kms) away from the airport and offers free airport shuttle services for in – house guests.
For more information, please visit www.accracityhotel.com